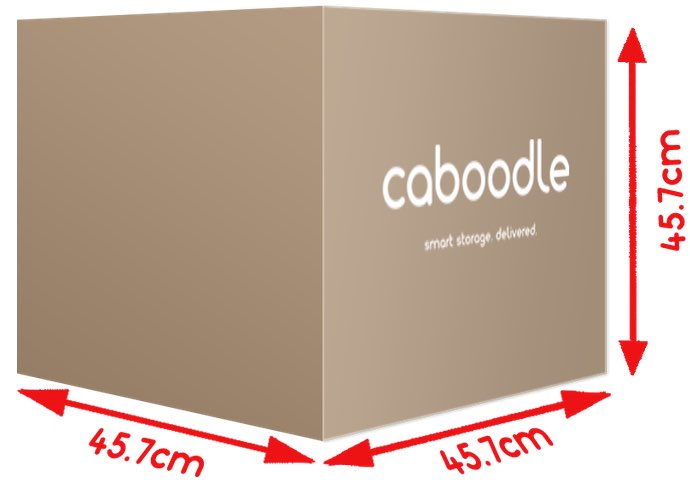 Our double-strength cardboard boxes are strong and come with a bag to slip over each box giving each one extra water-resistant protection. They are large measuring 45.7 x 45.7 x 45.7cm with a capacity of over 90 litres.
For suitcases and other oversized items we send you our bags to slip over them too.
PLEASE NOTE: Due to supply restrictions in the current circumstances, we may provide large cardboard boxes instead of the crate-style ones. However we aim to always give extra, waterproof protection by providing a large outer bag that can cover these cardboard boxes and be sealed shut.